The preferred way to communicate between your organization & community. Text messaging.
Reach your community directly with business-level text messaging. No more email, no more phone calls, no more apps. Just like with their close friends, their close family...and now with you!
Announcements keep everyone in the loop about dates, times & changes.
Stay flexible as an organization. Text messaging allows you to reach your community directly, wherever they are!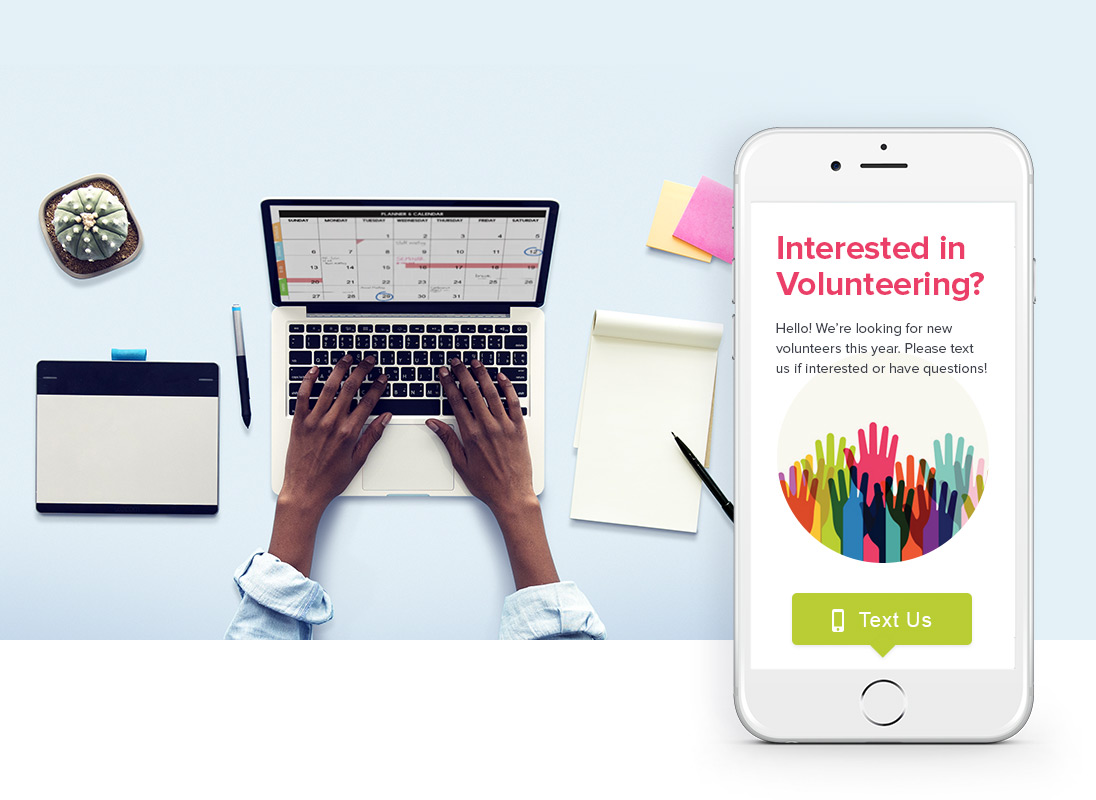 In a mobile-first world, use Textline's widget on the web to open up communication.
Text enable your organization's various activations. With the Textline widget, users can simply tap the widget to start texting on their mobile phone.
"Every week our staff handles the challenging logistics of getting hundreds of middle school students from their schools to their mentors' workplaces and back again. Without Textline, this whole operation wouldn't run so smoothly."
Ben Stewart, Manager of Corporate Partnerships at Spark Bay Area
Textline Integrations
Textline integrates with the world's best software to fit seamlessly into your workflow.
Start your 14 Day Free Trial
No credit card required, get your business texting today!